Learn how this busy hard working Perth family have fast-tracked their home loan from 30 years to under 10 years
CLICK HERE TO LEARN HOW
The More Money – Less Stress Guide
Do you ever feel like your life is one big working blur…?
You're working really hard but just not getting the financial or lifestyle reward that you thought you'd be getting…?
Perhaps you feel like you're on a financial treadmill. It's a treadmill of getting up, going to work, coming home, getting up, going to work…. and you feel like you're just not getting anywhere financially?
And what's even worse is that you have this massive debt and every time you look at your loan statement, it just doesn't seen like it's reducing.
You're working really hard, you're earning good money but your debt position isn't improving!!
And the fear is that you'll have worked your entire life just to get by and you wont have the quality of life and the comfortable retirement that you thought you would.
If that sounds like you then our free guide will help.
Which one of these best describes your situation? I'm a…
Click Below To Talk Andre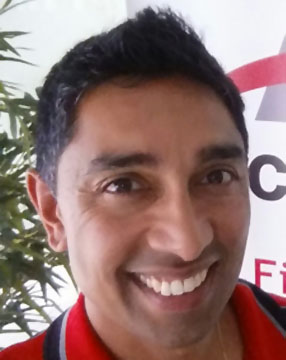 Book Your 15min Focus Call
to see what's possible for you
Satisfied Clients
I had the pleasure to be Andre's client while I was looking for a mortgage to buy my house. He provided a very complete and accurate service helping me to get through the struggle with the Australian mortgage jungle.
Francesco

I have no hesitation in highly recommending Acclaim Mortgage and Finance to my family and friends. From the moment you first contact them you feel at ease and confident that they will get the best results for you. The thing that stands out for me is the back up service they supply, nothing is to much trouble for them as they go about their business in a very professional and friendly manner. Thank you Acclaim we will surely be using your services for many year to come.
Simon & Gina

I highly recommend Andre and his team for all financial planning services. He is highly professional & is exceptional at what he does. Securing that 1st appointment with Acclaim Wealth Solutions 3 years ago was one of the best decisions I've ever made for my future
Karoline

Firstly I wanted to express to you how amazing Maureen was leading up to and during the final stages of our settlement and purchase of our new home. She managed to pull everything and everyone together with her knowledge, professionalism and leadership throughout the process. Thank you, and I am sure you already know what a great asset she is!
Paul & Raelene

I've now used Acclaim Mortgage and Finance to buy 2 properties over the past 5 years. Everything is made so easy, and Andre and Maureen are always just a phone call away for anything that I have needed help with. On both occasions they have been able to get me extremely competitive rates from a number of lenders, and finance has been approved in a very timely fashion. Andre is great from the word go, setting everything up, and giving solid advice on the best loan structures, with Maureen relentlessly following everything through right until the end. I would highly recommend using Acclaim Mortgage and Finance for purchasing a property.
Simeon